Guttering and Downpipes by Derbyshire Fascias
Blocked, badly installed and overflowing gutters are one of the most common causes of damage to houses.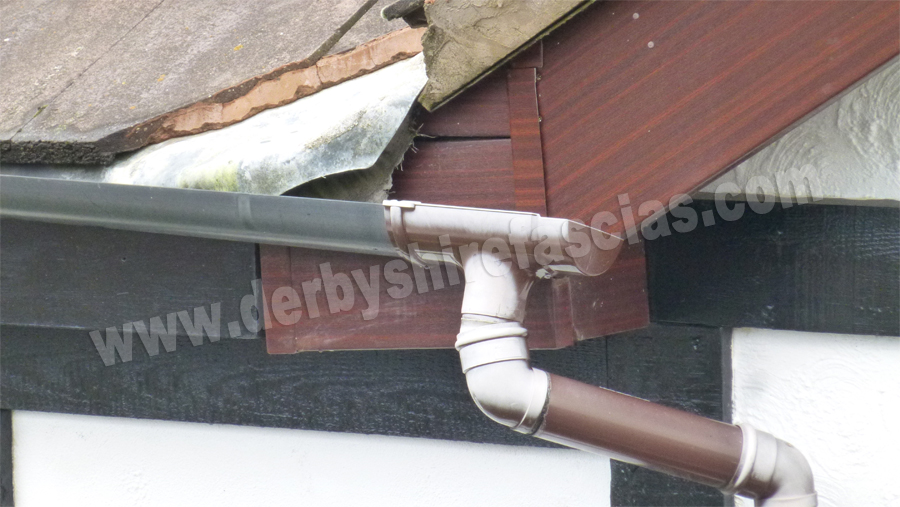 Rotten timber fascia boards are usually the result of water ingress, via broken tiles, cracked verges or damaged felt.
The old exposed strip of felt is the area most prone to damage, originally this felt lapped into the guttering.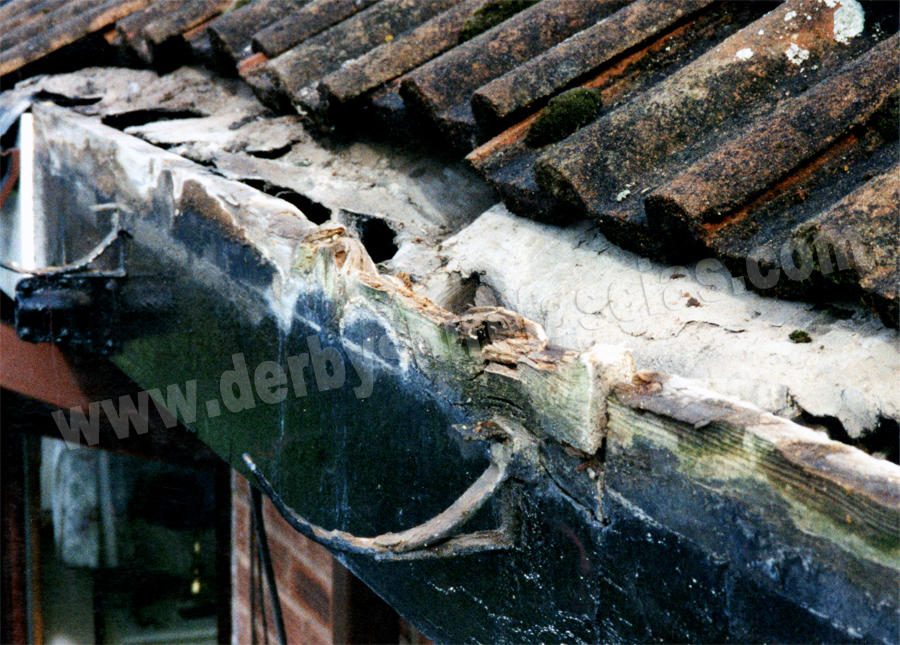 The fascia board often looks intact from the outside, hiding the deterioration that is occurring behind and above the guttering.
Inspection and replacement of the eaves felt is an essential part of Derbyshire Fascias replacement services.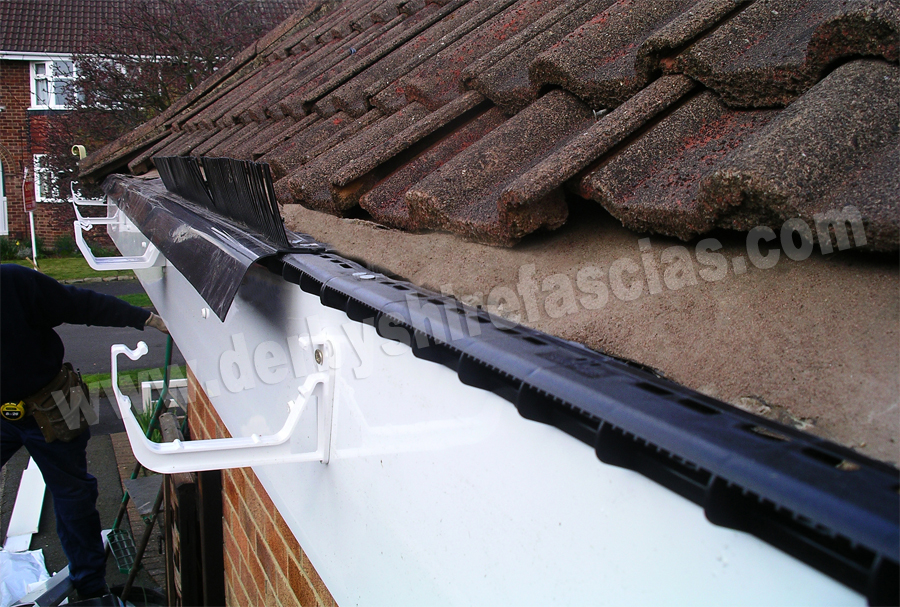 Damp in bargeboards and roofline timbers cause rot and failure, it's essential to keep them in good order. When guttering repairs are necessary, it is also vital that this is carried out properly and efficiently.
Water contact with exterior walls can cause internal damp and mould, resulting in expensive repairs to surfaces and belongings.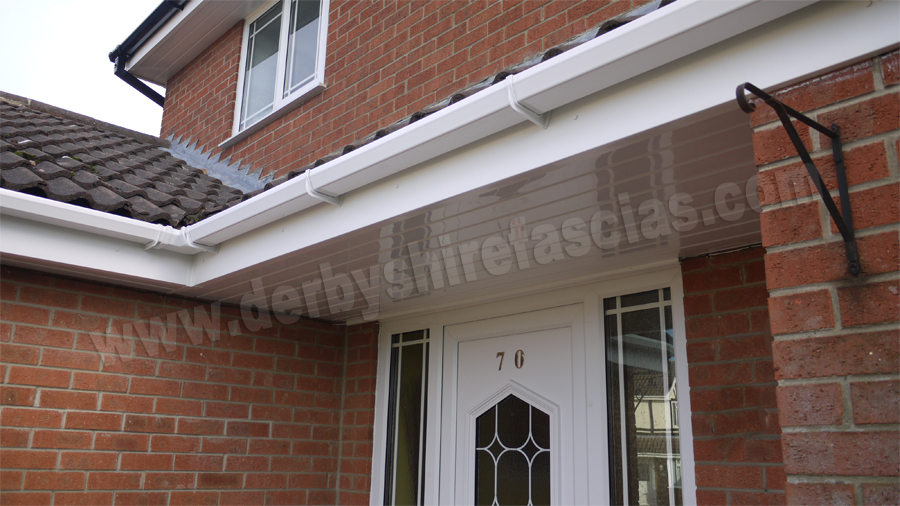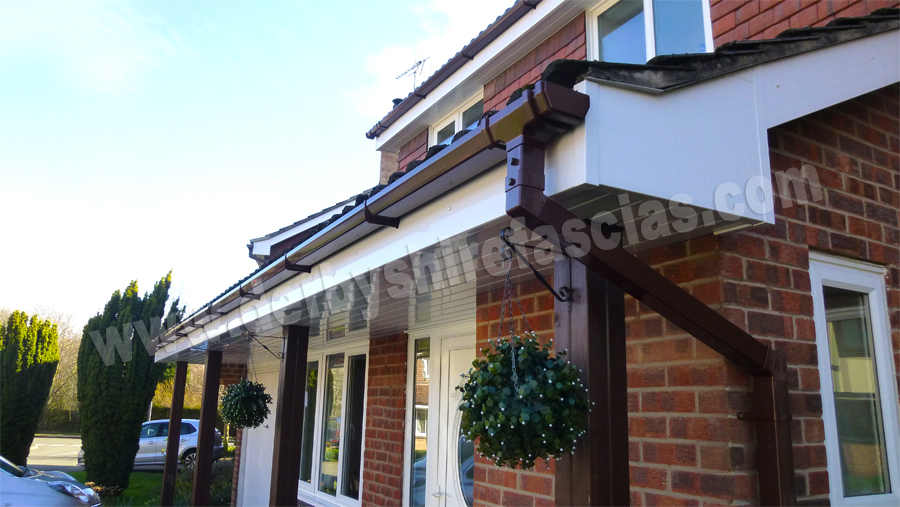 Our PVCu guttering and downpipes come in five different styles and 4 different colour options  – meaning there is something to suit all types of property.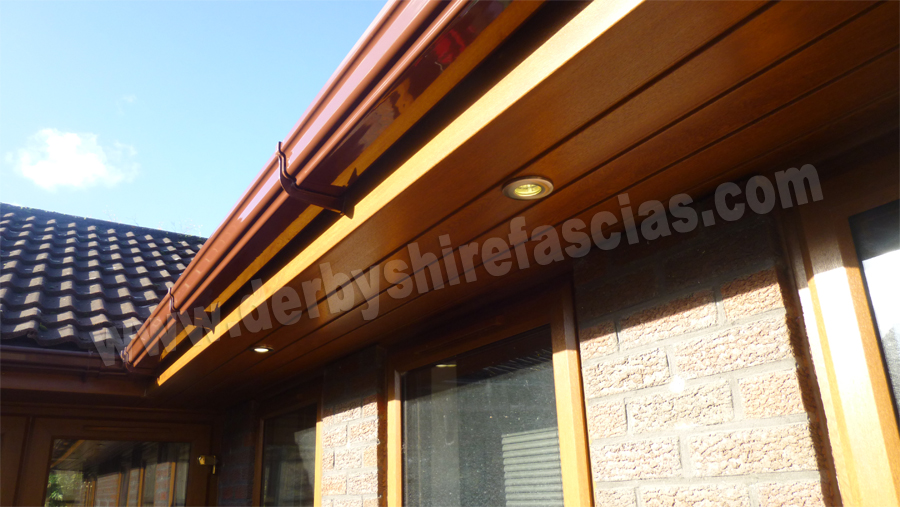 Selecting PVCu guttering and downpipe solutions from Derbyshire Fascias ensures that rainwater drains away efficiently and effectively.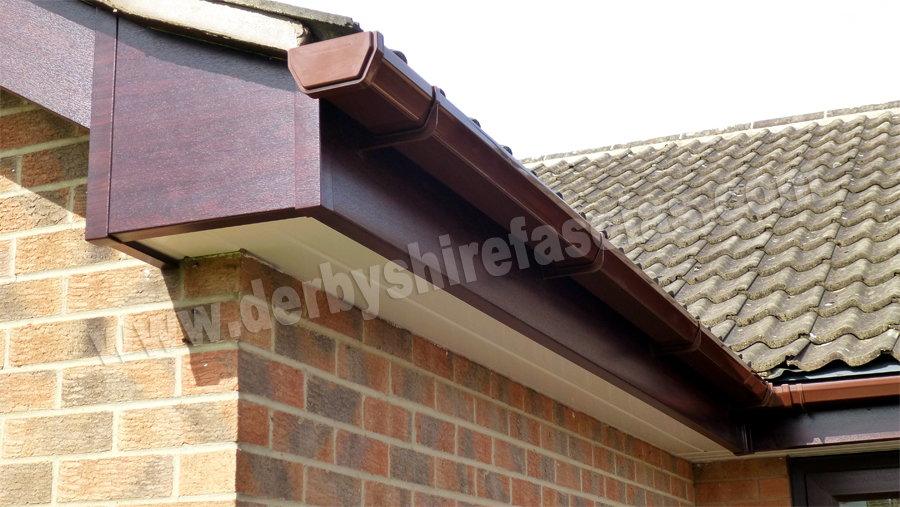 Ranging from the classic half-round, deep flow and square-line guttering to decorative ogee guttering. Derbyshire Fascias extensive styles are available for all situations and house types.