Barge Boards and Box Ends by Derbyshire Fascias
Barge boards, Gable ends or the apex are all the terms that are used to refer to the fascias that are fitted to the ends or sides of the roof.
As a specialist company we also supply and fit Decorative Barge Boards and Pvcu finials.
Here at Derbyshire Fascias we have many different styles and a variety of colours to suit all types of property's, and our range of Barge boards come in the same colour options and finishes as our fascias meaning that they are a perfect match.
At the bottom of the Barge boards where they meet the fascia boards this part is called the Box end.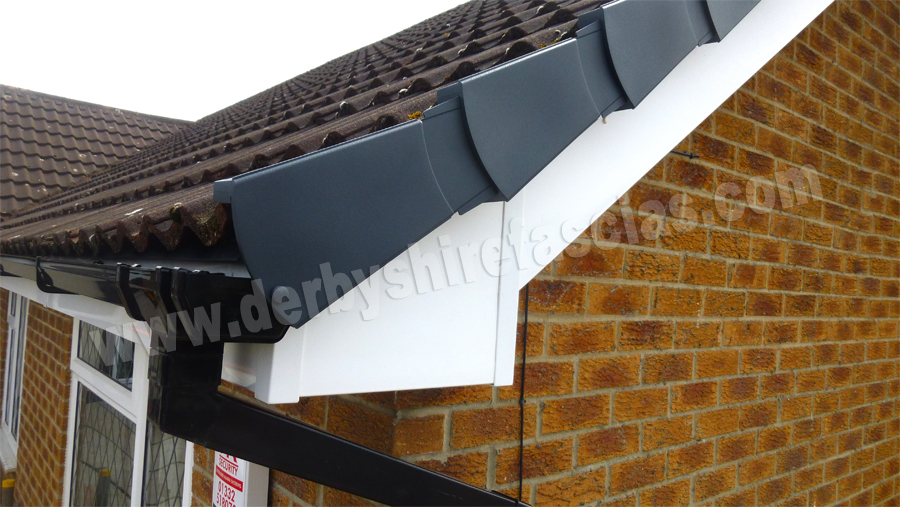 The purpose of a Box End is to further protect the timber rafters within your roof construction. It also reduces the number of joints that would appear on traditional timber roofline methods.
We see many examples of poorly constructed box ends and you probably won't have to look far to see one of these yourself.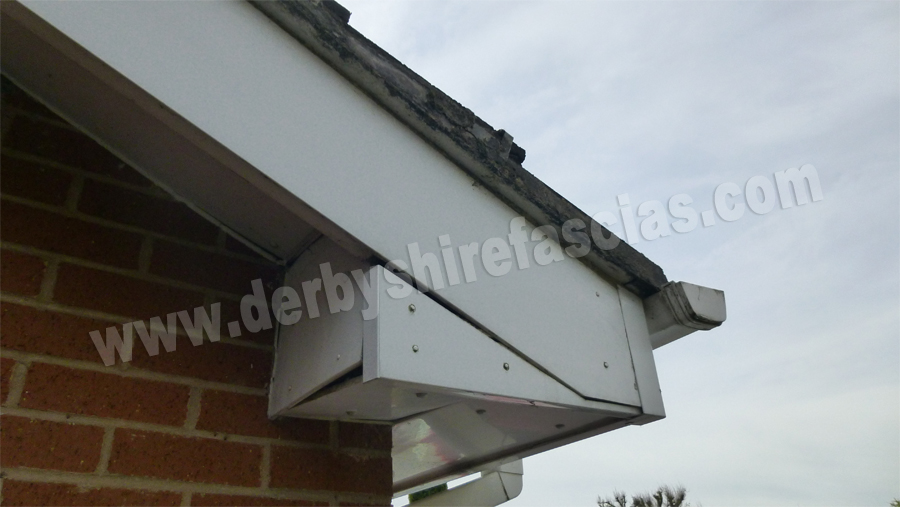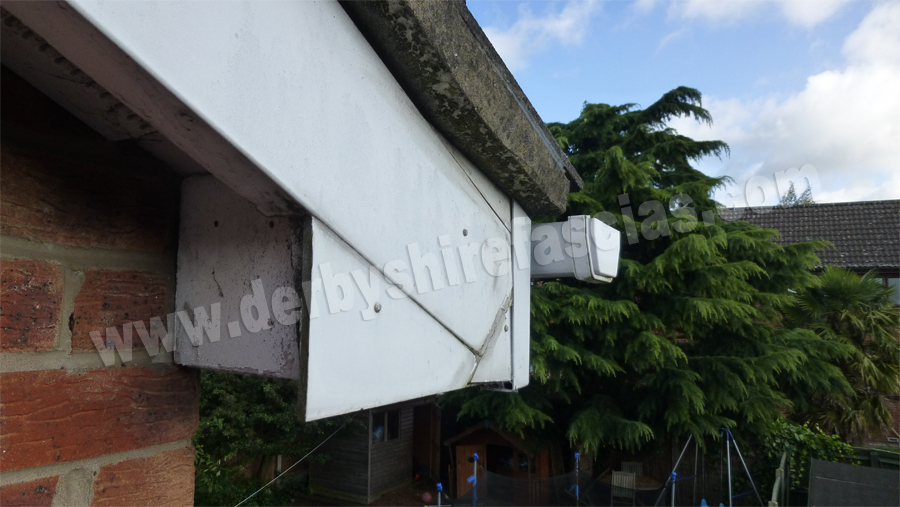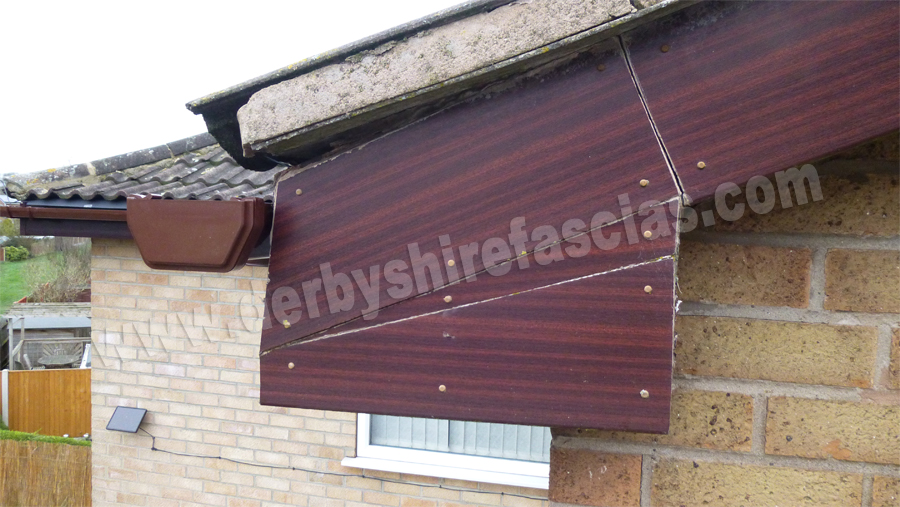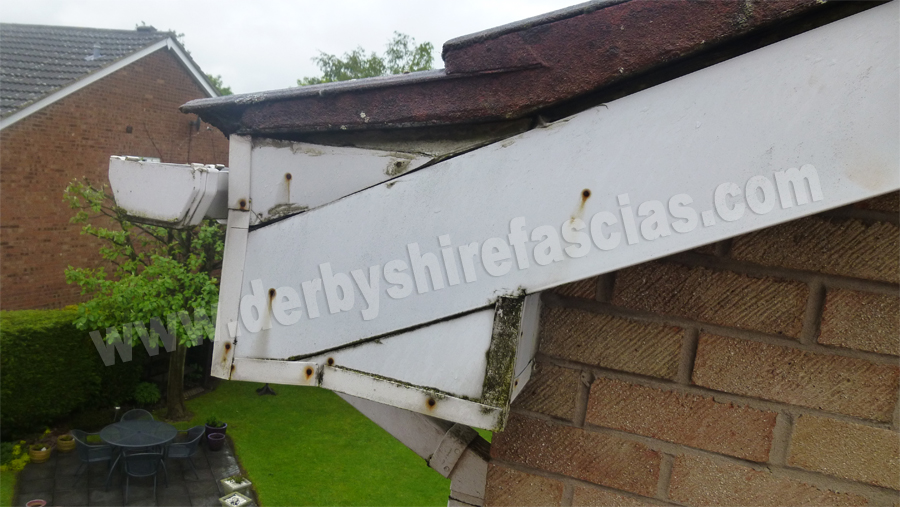 Our expert installers at Derbyshire fascias always make sure that special attention is paid to the box end detail and that they are fitted precisely and in one piece.
To us at Derbyshire fascias it is an important part in achieving customer satisfaction therefore we want the finished look of the 'box ends' to aesthetically complement your house.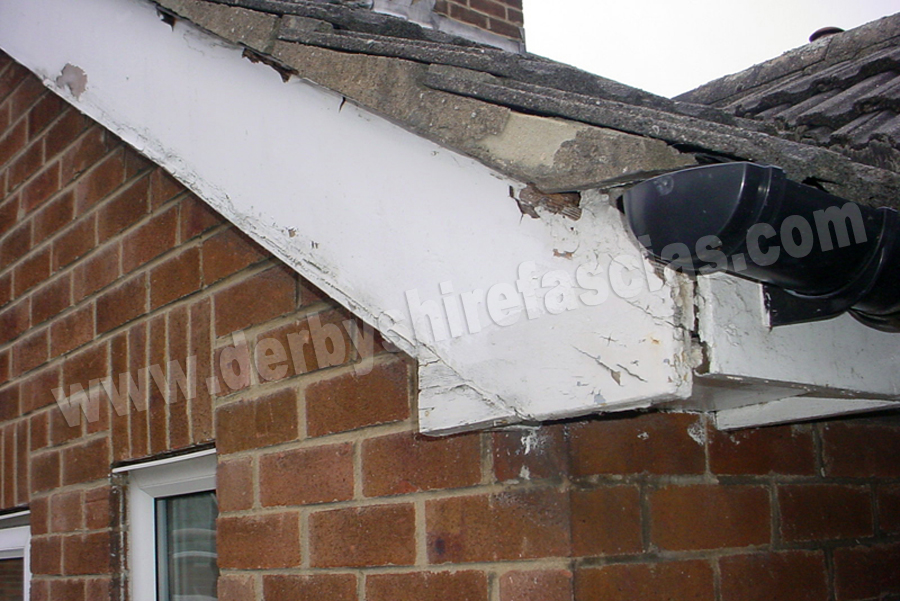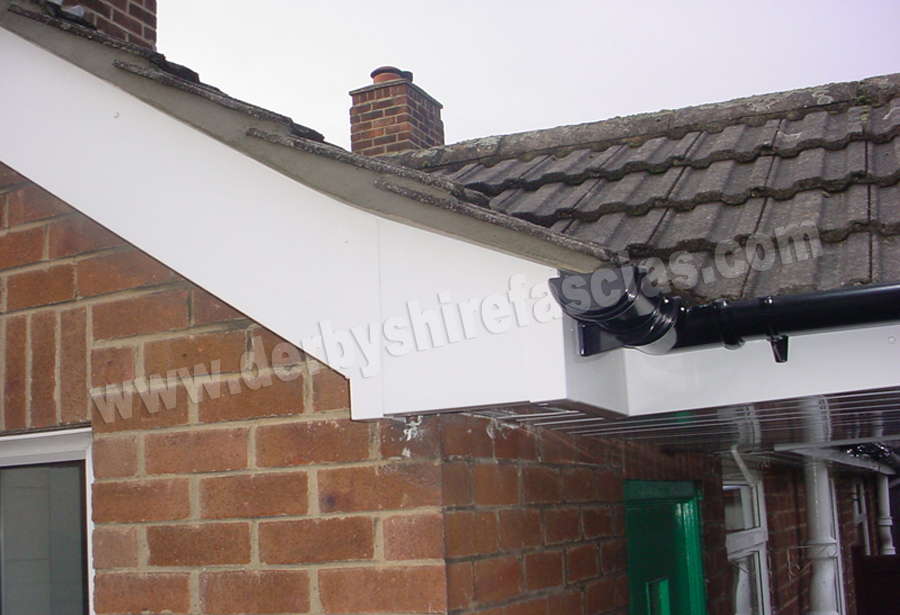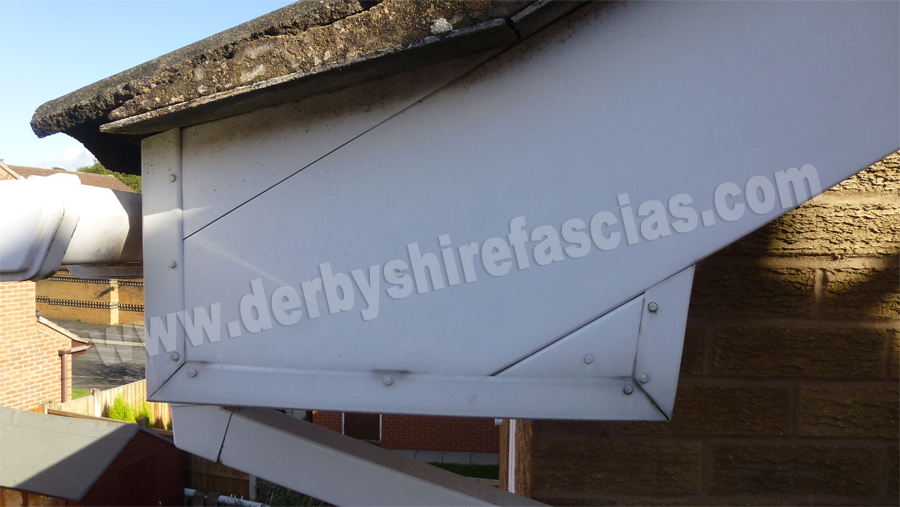 Which ones would you prefer?